Danny Caballero to deliver TRUSE plenary
Release Date: Jan 25, 2017
Categories: news-articles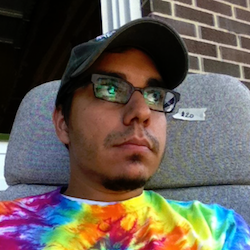 PERL co-director Danny Caballero has been invited to deliver a plenary at the interdisciplinary Transforming Research in Undergraduate STEM Education (TRUSE) conference held in Minneapolis (July 5 - 9, 2017). His plenary will discuss the urgent need for research in computational education and make a call for DBER communities to take on this timely issue.
Share this story
Upcoming Events
December 9, 2020
PER Seminar

Katemari Rosa
Wednesday, December 9, 2020 at 3:00pm on Zoom
Link: https://msu.zoom.us/j/98809651234
Password: perseminar
Title: PER in a post-truth era: whose science is being denied?
...more events